Henrik Stenson has described his 12 months as Open champion as "the best year of his professional career" as he looks to retain his title at Royal Birkdale, live on Sky Sports.
Stenson clinched his first major title at the age of 40 in record-breaking style at Royal Troon last season, outlasting Phil Mickelson in a memorable final-day duel in which the Swede prevailed by three strokes with a stunning 63.
But he arrives at The 146th Open without a win since his major breakthrough, and Stenson missed the halfway cut at both the Masters and the US Open this year.
Stenson admits he is struggling for consistency and he could not hide his frustration after the final round of last week's Scottish Open, but he will be going all out to become the first man since Padraig Harrington in 2008 to mount a successful defence of the Claret Jug.
"It's been the busiest year, but also the best year in my professional career," said Stenson at his pre-tournament press conference. "It was certainly a dream come true winning The Open last year, and now everywhere you go, up until this week, has been kind of fresh.
"So it's been a lot of focus on that, and I feel like it's a little bit easier to turn the page and look ahead, rather than speaking about what happened three, six, nine, 12 months ago all the time. That's kind of where I feel I'm at.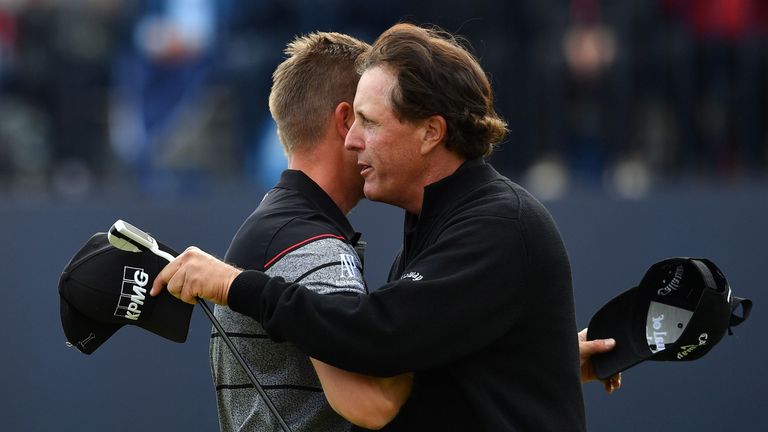 "At the same time, of course, it's bittersweet to hand it back, it's almost become part of the family. It's been traveling with me around the world and it also brings a lot of smiles to enthusiastic golfers around the world when they get to hold it and take pictures with the Claret Jug.
"It's been a fun year, but at the same time we're about ready to start focusing on what's in front of us rather than what's behind us."
Stenson was famously pictured on a jet ski with the Claret Jug tucked into his life jacket, and he has vowed to do something even more outrageous with the "iconic" trophy if he was to be crowned Open champion once again.
"To bring that around the world, there have been many memorable moments due to that," he added. "I think the jet ski is probably the goofiest and most fun we've had with it.
"But I've made an official promise that if I ever win the Claret Jug again, I'm going skydiving with it. And I don't know which is going to be harder, winning the Claret Jug again or going skydiving afterwards because that thought scares me a little bit. It won't stop me from trying to win it, though!"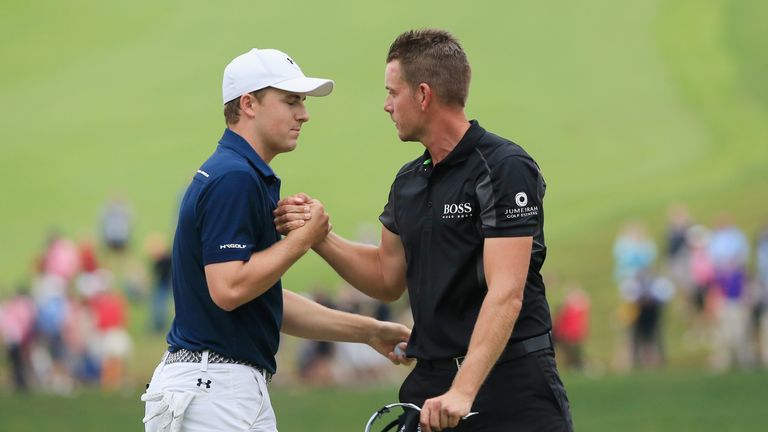 Stenson also believes that experience is crucial to taming a links course in tough conditions, as demonstrated by the number of older winners of The Open in recent years.
"I think the type of golf that they play on links courses and also when the conditions and the weather gets tough, I think experience and having done it over the years certainly helps," he said.
"I think when you're coming out, you can be a great young player, but if you haven't been tested in those elements a number of times, I think you've got less chances of succeeding. That being said, it doesn't have to be so, but I guess the age of the winners kind of speak that language.
"Just being tested on those conditions for a long time, it certainly helps when you're standing there on a Saturday or a Sunday and the wind is howling and the type of shots that you need to play, you don't always necessarily need to play those shots in modern golf.
"It tends to be more we give it a full rip off the tee, and wherever you have it, you can try and hit a nine-iron or pitching wedge on the green a lot of times, and that doesn't always work in these conditions and on these golf courses."